Makeup Disasters
Hello Awesome Ladies
Cosmetics can be double-edged sword. Used correctly they can enhance our beauty and make us look perfect, however if applied in a wrong way, the results can be disastrous. Most of us make beauty mistakes on a daily basis.
Today, I would like to share some Celebrity Makeup Mistakes/Disasters that you want to avoid when applying makeup. I hope it will helps you look your best always.
Makeup Disaster 1: Wrong Concealer
If you have dark under eye circles, try colour correctors. Apply concealer after applying foundation this covers most of your imperfections and you wouldn't need to much concealer.
Makeup Disaster 2: Heavy Foundation
There is so many foundation shades available in market. The best way as far as i know to check your foundation colour is apply it on your jawline. If it blends into your skin well then that's the perfect shade for you! However be sure to apply your foundation on your neck also.
Makeup Disaster 3: Shimmery Shadow & Face
If you just want a natural look, avoid shimmer eyeshadow & blusher. This is more important for older woman too as shimmer draws more attention to your wrinckles.
Makeup Disaster 4: Tinted Teeth
Apply Lipstick and blot next, rub a cotton swab across your teeth to remove any trace of pigment. Then dip the opposite end of the swab into petroleum jelly, and rub it over your front teeth.
Makeup Disaster 5: Dark Lipline
Always use a lip liner that matches or closely complements your lipstick, or try a clear lip liner. A clear lipliner is always best option, because it won't noticeably settle into lines around the mouth as the day goes on.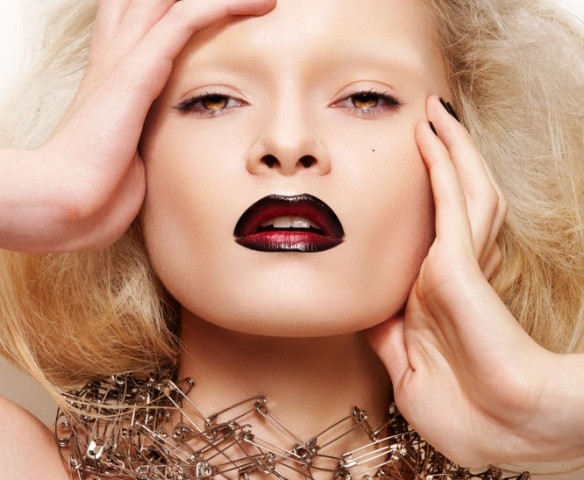 Makeup Disaster 6: Clumpy Eyelashes
Clumpy thick mascara on lashes makes you clumsy. Always use mascara with caution and let it dry on your lashes before letting them touch your lid area. It requires precision and can easily ruin your makeup and under eye concealing job.
By avoiding the most common makeup mistakes women can make in a way that flatters and enhances their appearance.
Be Gorgeous!!!